Learn about the
CCH iFirm

eLearning modules

Our eLearning modules are available to all staff members and are designed in the form of tutorials to refresh users' existing knowledge of CCH iFirmand assist new CCH iFirm users as part of their on-boarding plan.
Access the
CCH iFirm

ehub module

Our eLearning consist of video-based tutorials to showcase training objectives.
Click the ehub icon in the upper portion of the right menu to display the list of available eLearning modules.

Click the module for which you want view a tutorial.
Click the desired course to access its home page.
Access course material
Once you have accessed an eLearning course page, you can read the course description and click the links to access the tutorials.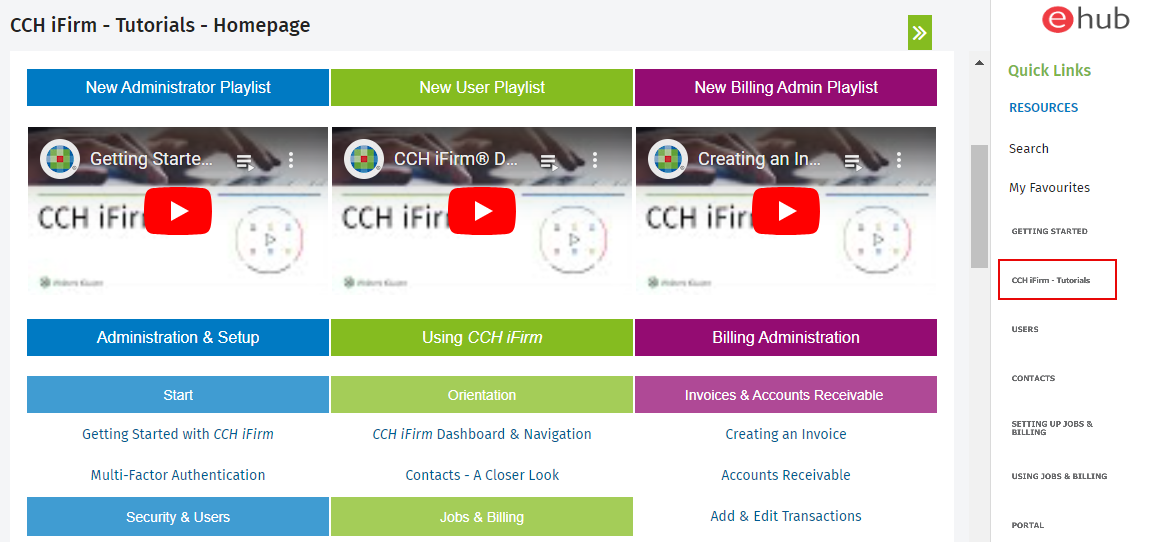 Search for content
Click the Search button in the right panel to access the Search page.​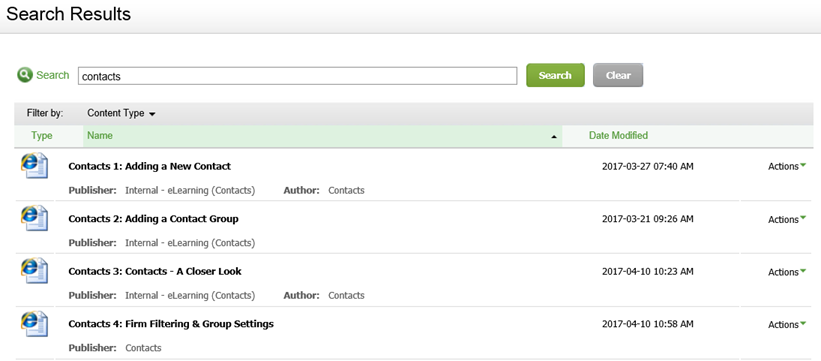 Add content to your favourites
You can add content as one of your favourites from the Actions menu on the Search Results page or the link at the bottom of the specific tutorial page.

Once added, you can access your favourites by clicking the My Favourites button in the right panel.