Learn about
Portal
CCH iFirm Portal is a module that you can use to create individual portals for your contacts for the purposes of sharing documents. It enables you to provide an additional service for your clients which includes:
The ability to view documents you want to share with your client.
The ability of your client to securely upload documents to share with you.
Secure access to other useful applications.
When the Portal module is activated in your CCH iFirm site, it displays under the Client Applications menu on the left of the screen. The Client Portals page lists all the portals you have activated (by sending invitations).
Click here to learn how to set up your Portal module.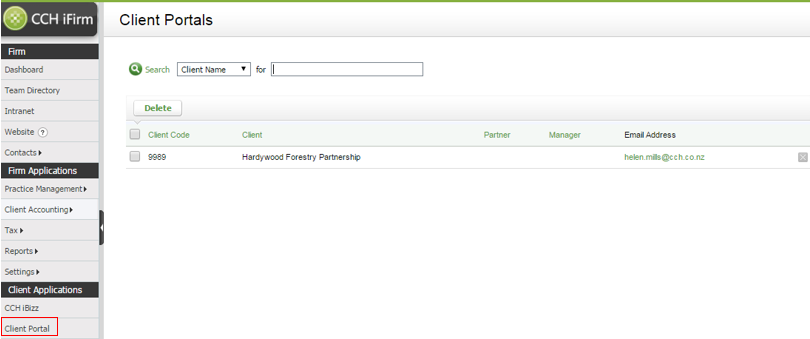 CCH iFirm

 

Portal

Video Client Guide

We have created this video to help you guide your clients during their first use and allow them to understand the basic functions of CCH iFirm Portal.

Click here to consult the CCH iFirm Portal video client guide.

We suggest that you include a link to this video in your invitation e-mails to the portal or integrate this video to your Web site to allow your client users of the Portal module to quickly familiarize themselves with document sharing on their portal. To know how to embed the video to your Web site, consult the Youtube help page "Embed videos and playlists."